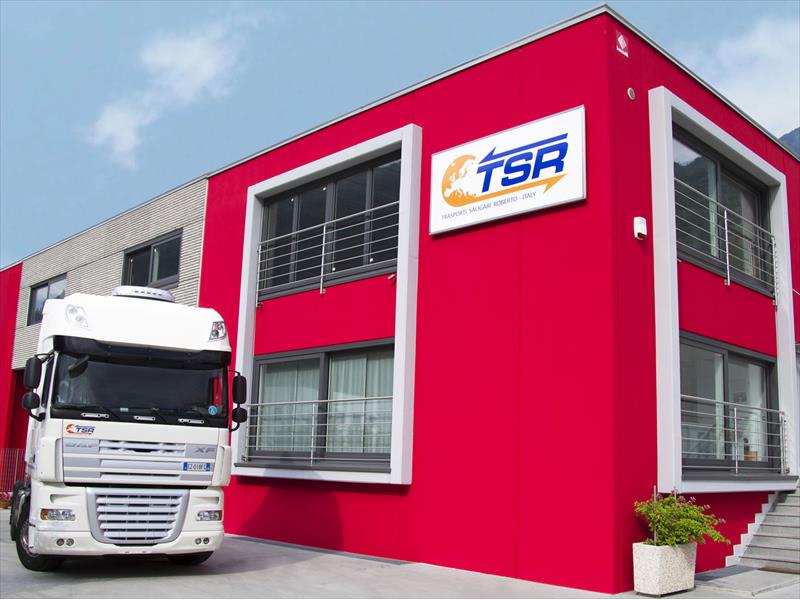 A life-long commitment
Roberto Saligari was born in 1957, in Tirano, a charming town in the province of Sondrio, on the border with Switzerland.
Trucks have been his passion since he was a child, and at the age of 16 he entered the world of road haulage, following in the footsteps of his father Giuseppe, also a trucker.
In 1975 he struck out on his own and proudly set up his own company, SALIGARI ROBERTO AUTOTRASPORTI. In the years that followed he was joined by brother Marco and their father, establishing 3S TRASPORTI, working also in the Italian food sector. The need to differentiate the types of services offered led 3S TRASPORTI to demerge and in 1998 Roberto founded the company we know today, TSR TRASPORTI SALIGARI ROBERTO.
Thanks to his intense commitment and steadfast determination, year after year the business has grown and shifted focus from national to international haulage.
In 2013, daughter Giulia joined the ranks and today TSR is supported by a team of employees with decades of experience, vaunting a large, highly qualified, constantly upgraded fleet, and support by partners across Europe.
Ask for a quote
Countact us
Request a quote for your travels
.....
Contact Us
Contact us freely to know our best offers.
Our contacts
Z.I. Strada di Fort, 24 ,
23037 Tirano (So)
(+39) 0342 705655
(+39) 0342 706377